Design and manufacturing of electronic equipment. We make your project come true.
We create a product from an idea or a propotype. PROMAX INNOVATION is a company capable of design, produce and assembly an electronic product ready for the market.
I am interested. I want PROMAX INNOVATION to develop a tailored electronic device. »
How a tailored electronic device is created
PROMAX INNOVATION integrates all departments involved in the design, testing, optimization and manufacturing of equipment. No subcontractors: the customer has direct information on the production process.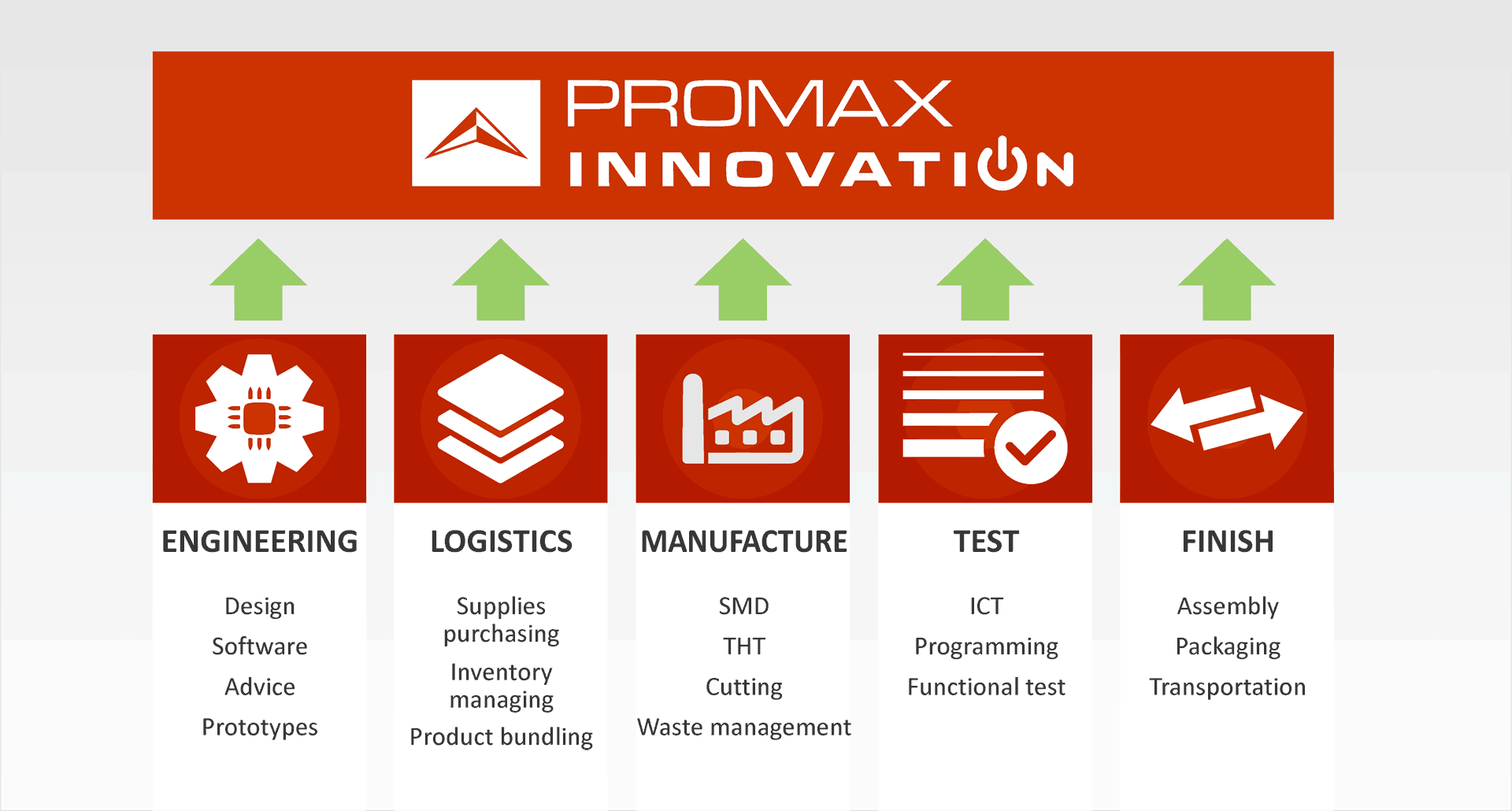 Electrical and electronic design. Out R+D engineering teams build a system matching the conceptual designs supplied by the customer.
Mechanical design. Alongside the electronic boards are developed, out CAD deparment design the external appearance of the product.
Software and firmware. Software engineers develop the user interfaces and the programming of integrated circuits matching the features required by the customer.
Printed circuit boards assembly. We assembly your PCB boards in our facilities. A white room with controlled atmosphere ensures the maximum manufacturin quality with SMD technology.
Equipment assembly in our own production chain.
Assistance. We help you to choose the electronic parts provider matching your quality/price requirements. Our experience allows you to choose different kind of materials for the final look of your products: From ABS plastic up to light metal such as aluminium. We adjust costs to match your needs.